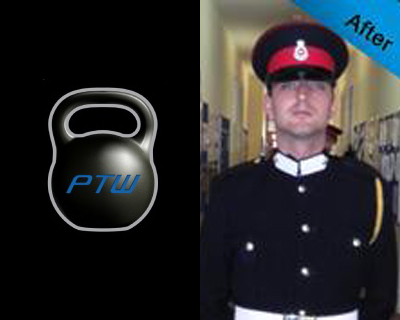 I started the selection process for Army Officer training during my final year of university. I was given my initial assessment dates and I started training to meet the fitness requirements but didn't really know what I was doing and I wasn't getting anywhere. I got in touch with Jason and we discussed what the physical requirements were and how we would work towards achieving them.
After only a few sessions I noticed improvements in my performance, these improvements would continue during the year I trained with Jason. It was always a pleasure to train with Jason, even the early morning sessions! Jason always kept the training fresh and new to stop it becoming stale and boring, we even trained outside when the weather permitted. During the selection process, there were several fitness assessments, all of which I passed easily.
Whether you are looking to improve your overall fitness or training for a specific goal then I would recommend going to Jason. In September 2010 I realised my dream and started the Army Officer commissioning course at the Royal Military Academy Sandhurst.