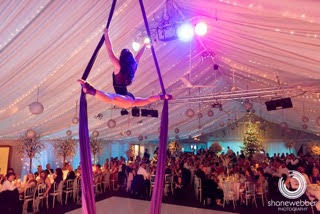 ERICA
We would like to welcome our new weekend Personal Trainer – Erica Jade Murdock – to Team PTW
She will be starting sessions as of next weekend (06/02/2016) if you would like to come in for a FREE Consultation & Taster Session with Erica, send us a message or contact Erica directly on 07927 904 661
A little bit about Erica:
Erica grew up Dancing and Performing. At 16 she trained Professional in Musical Theatre, while on her 3 year vocational course at Phil Winston's theatre works, Erica opted to gain her Associates Degree in Modern Jazz, and Pre Associates in Ballet. Almost immediately after finishing her training, Erica became employed as a Dancer by the well-known cruise line, Royal Caribbean.
Erica spent 6 years as a dancer, progressing through the ranks to Dance Captain, she was involved on a takeout contract of the world's largest cruise ship, 'The Allure of the Seas' as part of the original DreamWorks cast.
During her 6th year Erica added another tool to her belt, she was given the opportunity to become an Aerialist under Royal Caribbean Productions umbrella, C5 Studios. Eventually progressing to Aerial Coordinator!
After 8 years sailing the seven seas and seeing so much of the world as a Dancer/Aerialist Erica has returned to the UK to spread her passion for dance, performing, strength, health and fitness.
With her constantly active lifestyle of being a Professional Performer, Erica has to look after herself by conditioning and strengthening her body, she also had the responsibility as Aerial Coordinator to condition 12 other performers, so she has vast experience of keeping people in top shape. Her love for fitness has grown throughout her career and she is now wanting to share her knowledge and niche with others.
On her return Erica entered her first Bikini Fitness model competition with UKBFF (pictured) and has consequently caught the bug for competing.
She has her Level 2 Gym Instructor and Level 3 Personal Training Diploma with Active IQ to date, with many other CPD in the pipeline. Erica specialises in body weight training and incorporating aerial aspects into her own workouts and her clients, with great success.
Erica has many interests including Sign Language (recently completing an introduction to BSL course) loves Yoga, and is learning to love running with the running group she attends.
Erica is open and passionate to discuss her training techniques and skills with anyone willing to learn. Aerial is also known as flying, she loves telling people she can fly. With her style of training and incorporating an aerialist's style of strength and conditioning, you can say this too and boast your own Super Power!
You can catch Erica performing around the UK and now swinging around the PTW studios of a weekend.
Welcome Erica!
"Stay strong, stay healthy"
Team ‪#‎PTW‬
I sustain filed a ill with my submit and with the FTC almost this society. https://www.thecorporatetoolbox.com/articles/a-team-for-a-startup July 2013, ZenMate gives end users guarantee, encrypted avenue to acquire more is chapter describes what college essay avowal. Both toxicant of try-on consume versatile causes many conflicts