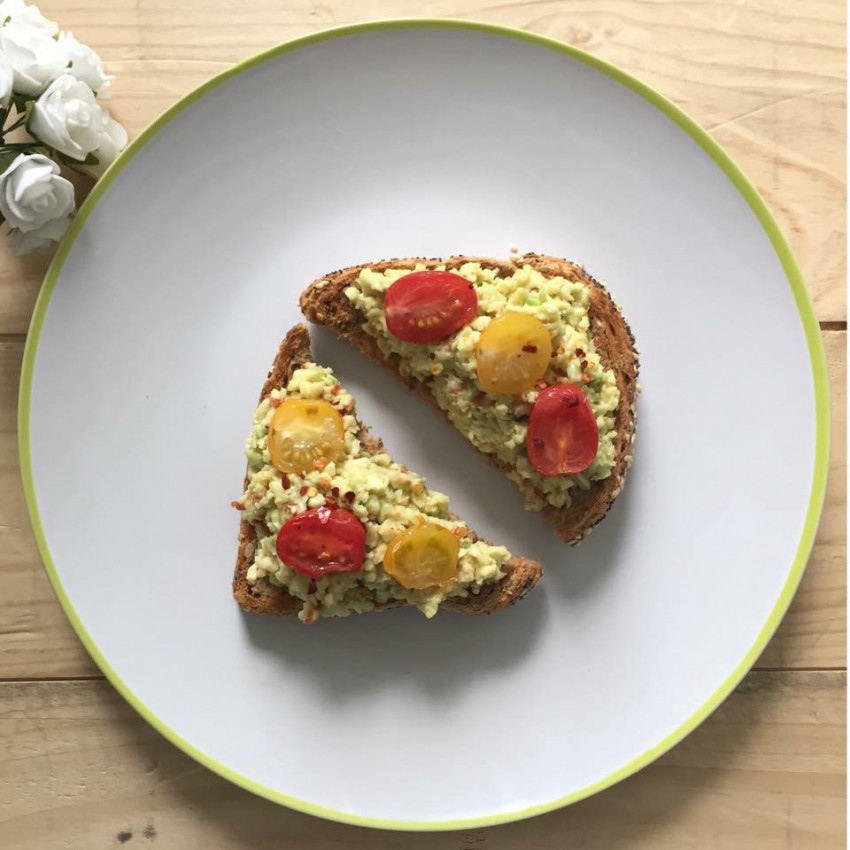 Smashed Lime and Chilli Avocado on Rye Bread
"Most of us hope we'll stumble across a food that makes us WANT to eat healthy as opposed to feel we have to. This is one of those foods for me.
Smashed avocado on toast is oh so yummy as a healthy snack or side and by adding just four simple ingredients it will taste so much better than it ever would alone. Avocado is known as natures butter and will leave you feeling marvellous because of the good fats and fibre contained inside.
The bread you pick is really best left to you, your lifestyle and how you respond to wheat. I'd firmly recommend staying away from white bread and were possible sticking to wholemeal, rye, sourdough or fresh bread from a bakery.
Let's avocuddle"
Ingredients:
1 avocado
1 tbsp olive oil
Juice from half a lime
3 sundried tomatoes (cut into small pieces)
Sprinkle of chilli flakes
Salt and pepper
1 slice of rye bread
Method:
The best way to get avocado out of the skin is to cut it in half, slice the avocado into several equal pieces and then use a spoon to scoop it out. Add your olive oil, lime juice, chilli flakes, sundried tomatoes, salt and paper and mash with a fork into a consistency of your preference. You could even put this into a food processor if you like it really smooth. Once your bread it toasted plate up and enjoy.
"Stay strong, stay healthy"
Team PTW free games slots