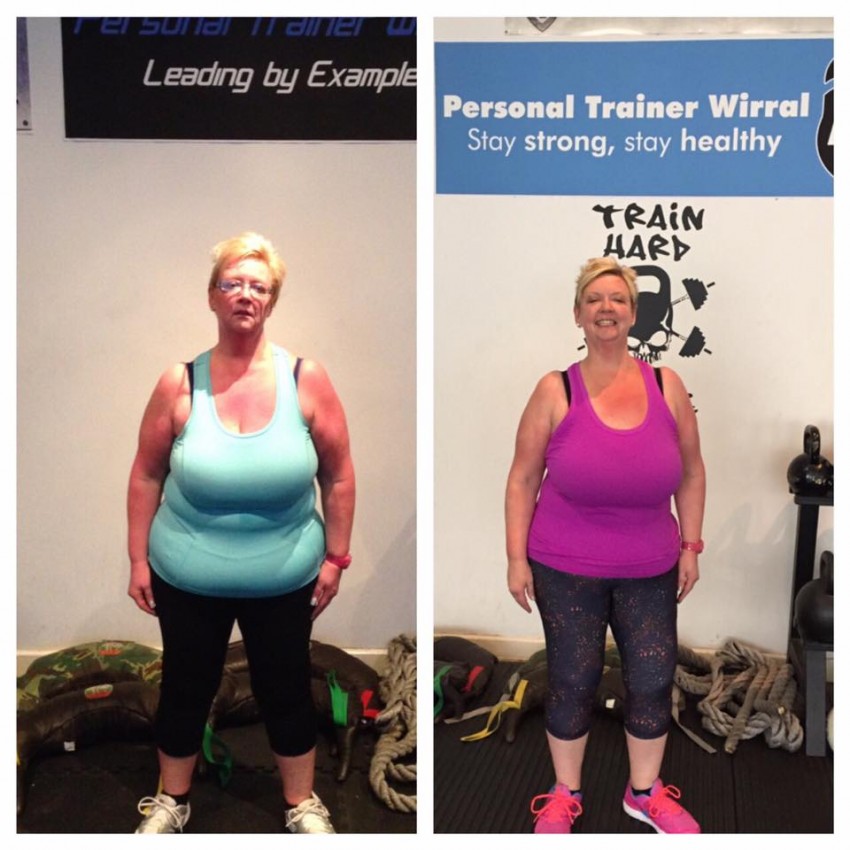 We couldn't be more proud as coaches when seeing our clients overcome huge obstacles to achieve outstanding results, and Sarah is testament to that.
For nearly all of her life Sarah has struggled with her weight due to PCOS which is a hormonal condition, and has always found it difficult to control her weight.
Sarah's GP even suggested getting a gastric band, thank god she chose the road of exercise and healthy nutrition opposed to surgery. I'm actually disgusted that is the message someone of such authority is promoting, a quick fix surgery, the route to many peoples problems.
Anyway, I'm so proud of her as she trusted my judgement and ethos of all women using weights in their training programme. It was kettkebells and barbells on the menu and a nutrition plan that was simple but effective, and one she will stick to for the foreseeable! That's the key.
Well done Sarah, amazing achievement!
"Having suffered from a hormonal condition called Polycystic Ovarian Syndrome since puberty I've always struggled with my weight. My GP advised a gastric band as conventional dieting and exercise methods wouldn't work. I refused to accept this and wanted to attempt to improve my health without surgery.
Jason was my first choice as a personal trainer. His testimonials speak for themselves and his knowledge, education and motivational techniques are spot on. Over 12 weeks my shape has changed dramatically simply by following a combined conditioning and kettlebell/barbell programme. This is proof that women don't need to be afraid that weights will "bulk" you up. Quite the reverse. With the correct positioning and lifting technique, weights will define your feminine shape, tone up your back and arms and even my dreaded jelly belly is not looking so flabby!
I hope my before and after pictures inspire others to pick up the phone and call Personal Trainer Wirral so they too can feel as strong and as healthy as I do"
Here's to the next 12 weeks!
"Stay strong, stay healthy"
Team PTW