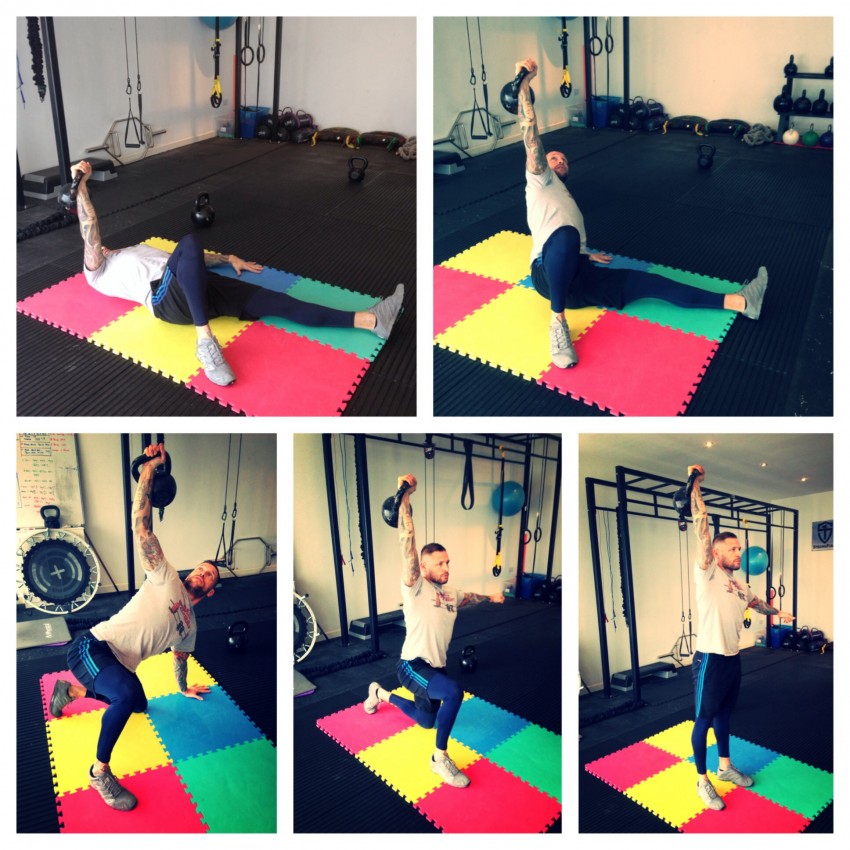 THE TURKISH GET UP!
The TGU ( Turkish get up ) is a movement that has been around for 100s of years. This old strongman movement was performed in the late 1800s – early 1900s in the circus ( think handlebar moustache and old globe dumbells ) as a show of ultimate strength.
We at PTW see so many of our clients young and old, male and female struggling to get of the floor into the standing position with difficulty. This is why we teach the TGU in our sessions as we feel this is a functional movement pattern that helps with everyday life.
Benefits of the TGU.
strength – flexibility – balance – skill