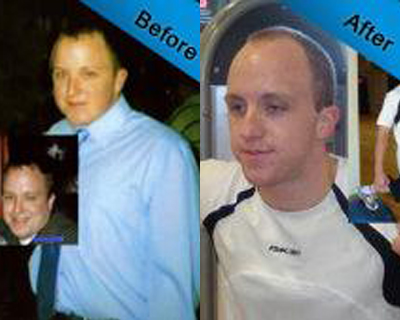 Before I met Jason I was getting nowhere fast. I was unconfident, demotivated and disillusioned with the gym.
Ten months later and I have been transformed- I have never felt or looked better.
This is thanks to Jason's encouragement,enthusiasm and dedication. His passion and sense of humor makes sessions both rewarding and fun. I recommend him to everybody.