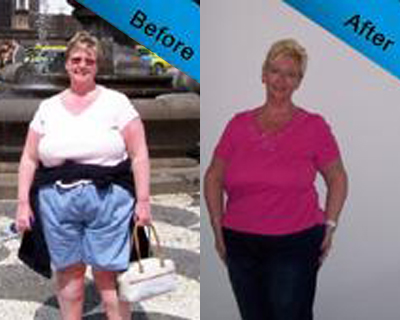 I am now half way through my weight loss challenge and have dropped from a dress size 24 to a size 16 in eight months. Apart from looking and feeling a whole lot better the important thing is my health has improved dramatically. I have lowered my cholesterol, blood sugar and blood pressure levels to the safe zone and my GP is exceptionally pleased.
Jason also told me last week that I have lost a massive nine inches from around my waist since I started training with him. He charts your success and the motivation is immense. I know I will get the job done now as Jason keeps me moving and my diet on track.
I have had my wobbles and it's been tough, especially during the last couple of months. Despite work pressure and time restraints Jason has kept me motivated. His friendly words and encouragement have kept me focused and I will continue now until I have shifted the next half of the weight.
If you are thinking about a personal trainer then please look no further than Jason. He knows his job and a whole lot more and you will definitely see results as my pictures prove.